AIRSOFTCON 2017
FREE admission for EVERYONE. Come have fun!
October 14th 2017, Saturday - 9am-5pm
PRE-PARTY October 13th 2017, Friday - 6pm-10pm
AirsoftCON is an annual celebration and gathering of the Airsoft community in the Los Angeles area in Southern California. AirsoftCON started out as an annual sale event, but has evolved into the nation's largest Airsoft Convention.
With over 10,000 past attendees, hundreds of vendors, famous YouTube celebs & Cosplay stars, delicious food trucks, fun activities, crazy giveaways, it is the one event you will not want to miss! Come have fun with us this October 14th 2017 at the world's largest Airsoft Evike Super Store.
Schedule
9:00am

AirsoftCON starts and Store opens! Tips:
Get a head start in the shooting competition to win $1,000!
To enter the store, please wait for the # on your wrist band to be called.

10:00am

Celebrity Q&A - Meet Matt, Jet, Jonathan, Dave Airsoft Obsessed & more...

11:00am

Join Us for a Fun Live NSRT!

12:00pm

Gear/Costume Contest

2:00pm

Raffle and Shooting Competition Finals

4:00pm

Convention ends. Hope you had fun!
Questions? Ask an Evike.com Staff!
Warning: For your safety, please do NOT brandish your guns in public.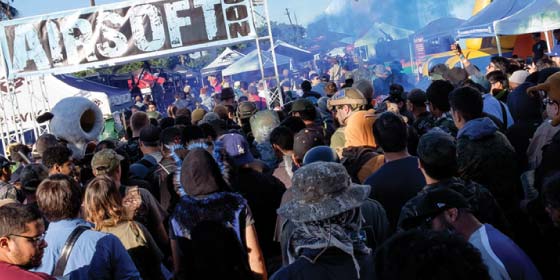 Biggest Sale - Save Over 80%!
Door buster deals from all your favorite manufacturers
Giant Airsoft Raffle
The largest raffle in AirsoftCON history!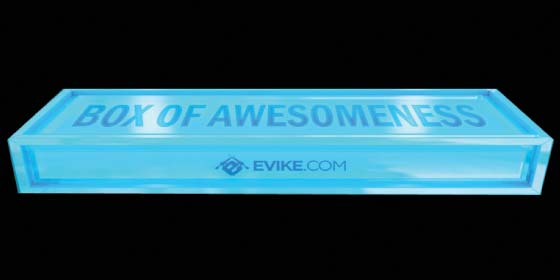 Box of Awesomeness
Exciting day of AirsoftCON special edition Box of Awesomeness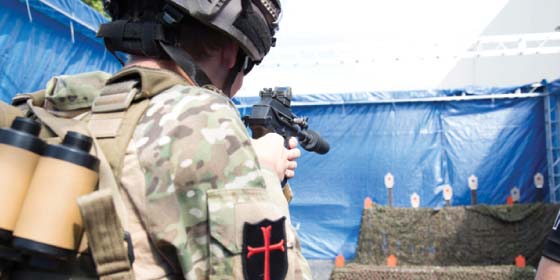 $1,000 Cash Prize Shooting Challenge
2 Gun Shooting Competition. Top 3 times from the day will compete live for $1,000!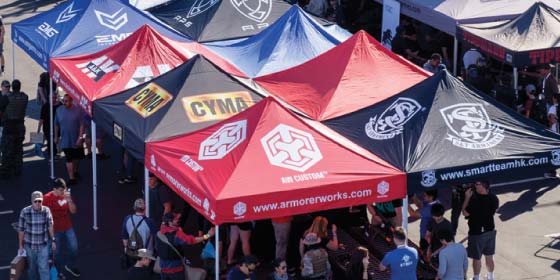 Exhibitors
Meet all of your favorite manufactures, fields and get the industry insights on new releases!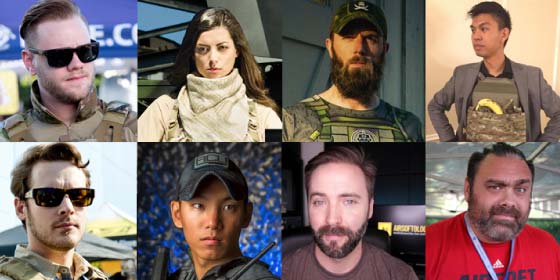 Meet Celebrities
Evike Matt, Robo Murray, Jet The Desert Fox, Unicorn Leah, Airsoftology, Airsoft Obsessed, and MORE!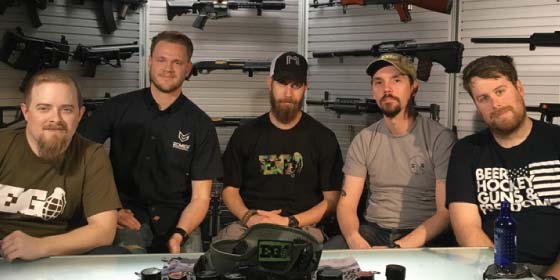 Live NSRT & Speaker Panel
Be the helmet of reasoning and have your questions ready!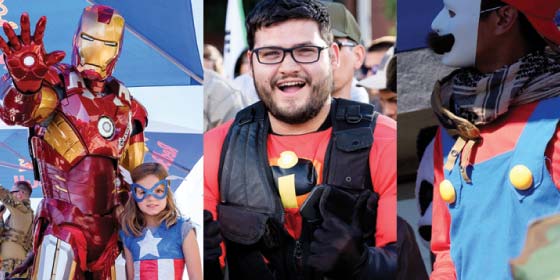 Costume Contest
Are you ready for Halloween?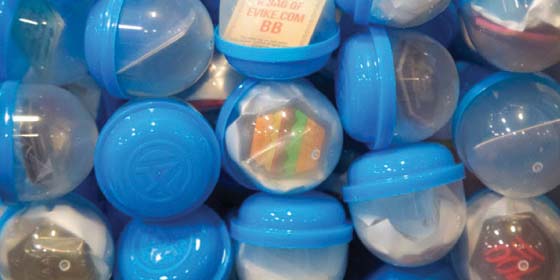 Airsoft Capsule Machine
Chance to win great prizes, and hex patches!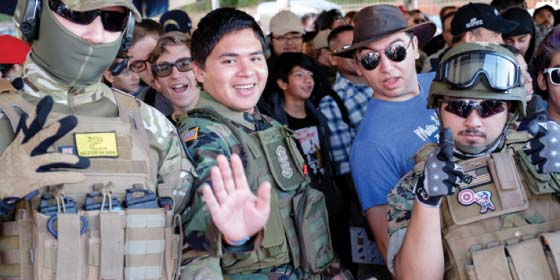 Gear Contest
Impress our celebrity panel with your greatest loadout!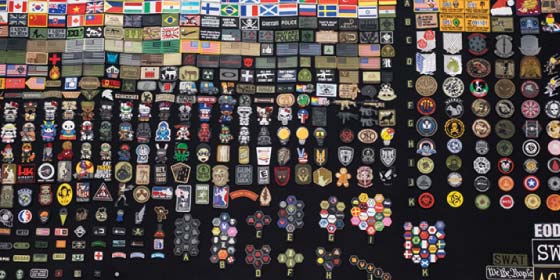 Patch Trading Wall
Get incredibly rare patches from Evike.com and trade with others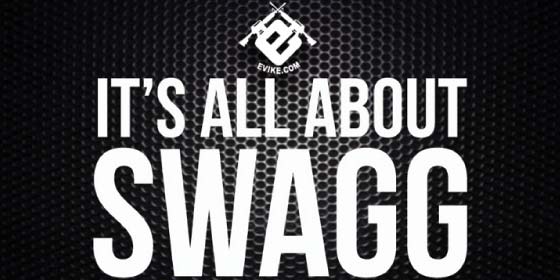 Get Swag
Tons of patches, t shirts, hats, and more!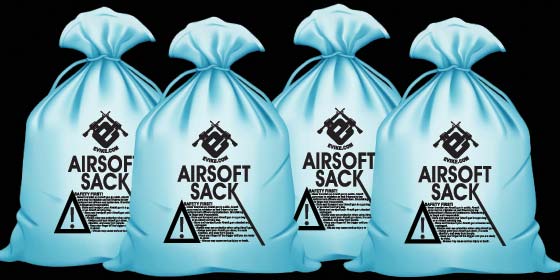 Sack of Conness
Purchase yours now, and pick up day of!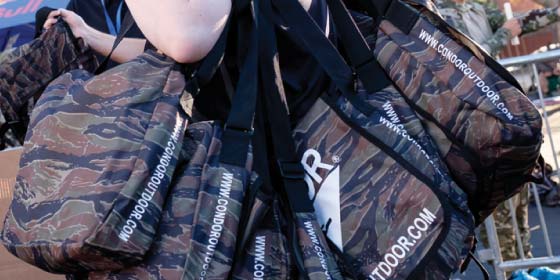 Grab Bags
First 200 customers in line, first 50 are GUARANTEED a GBB or AEG!!!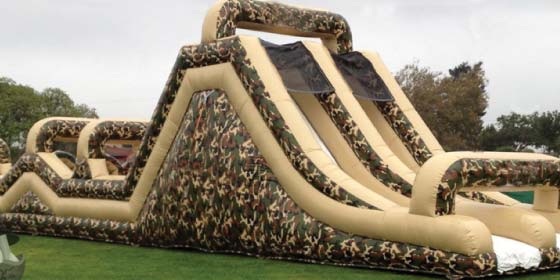 Obstacle Course
Test your speed and run our course!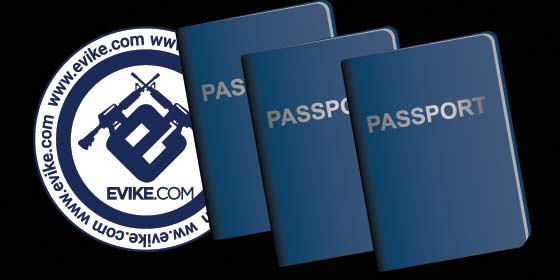 Activity Passport
Complete the AirsoftCON Mission to win prizes!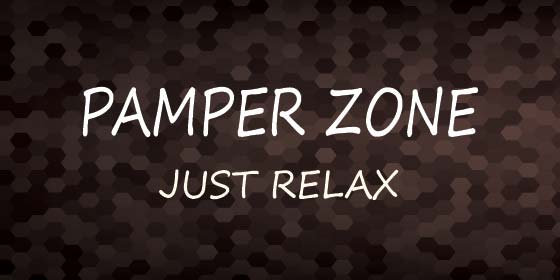 Pamper Zone
Bring your parents, if they need a rest, say no more!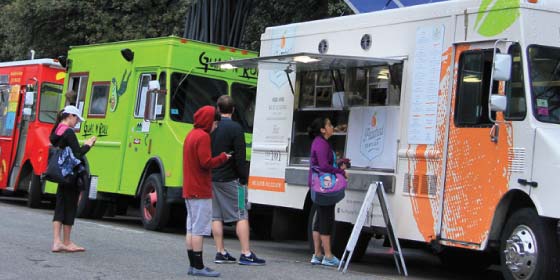 Food Trucks
Feed that hungry belly to keep your AirsoftCON experience going!
Featured Brands
AirsoftCON Info & FAQs
Is there a fee for AirsoftCON?
No, AirsoftCON is free for attendees! Come have fun.
When is the convention?
Saturday, October 14th 2017 from 9AM -4PM. Stop by the night before for free tacos and a movie if you are in the area. Shh.... There is a limited quantity so it is first come first served.
What is AirsoftCON?
AirsoftCON is an annual celebration and gathering of the Airsoft community in the Los Angeles area in Southern California. AirsoftCON started out as an annual sale event, but has evolved into the nation's largest Airsoft Convention.
How do I get in the store to buy something?
You will be given a wristband at the convention entrance. The wristband has a # which is the # the DJ will call when it is your turn to go into the Super Store.
How long do I have to wait?
We are expecting over 3000+ attendees this year. There may be up to a 2 hour wait time to go into the store in the morning, but the wait times are usually shorter in the afternoon. The convention is right outside the store for you to enjoy while you wait, no need to stand in line!
How do I enter in the raffle?
Tear off the # on your wrist band and drop off at the stage at 1:00PM.
I am in a hurry. How can I speed it up?
Have a shopping list ready so you can use the Express lane when your # is called.
Do you have to be 18 to attend?
No. However, attendees under 18 must be accompanied by a parent or guardian at all times.
Where can I park?
Most of our parking lot will be dedicated to the convention but we have set aside a small number of spaces for disabled persons parking and our customers. Enter on S Meridian Ave. Space is limited so we encourage you to try to find street parking near our store.
What should I wear to Airsoftcon?
Dress up in your most proud gear! There will be a gear as well as costume contest during the convention. All airsoft guns must be in gun cases or bags and may not be brandished. Leave them at home so you are not carrying them around. It may be warm so we encourage you to check the weather beforehand so you can dress appropriately for the weather.
Will there be an area for parents to wait?
Actually, yes! The "Pamper Zone" for our favorite moms and dads will be just outside of the Super Store.
Where do I pick up my Sack of Conness?
The Sack of Conness is purchased online before the convention and it can be picked up on the day of at the Evike.com booth near the Convention entrance. For more info, please view details here.
How can I buy a Box of Awesomness?
The AirsoftCON Box of Awesomness is sold in the retail store on the day of the convention. There will be a limited number available.
More Questions? Don't hesitate to ask!
Call (626) 286-0360 or e-mail us at

[email protected]

!
Event Sponsors
AirsoftCON 2016 Gallery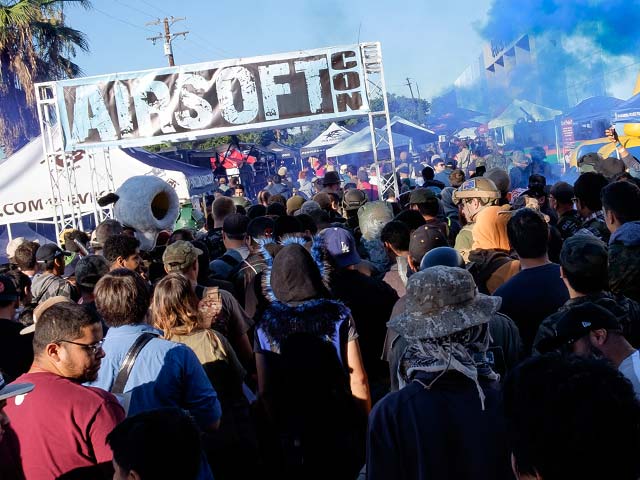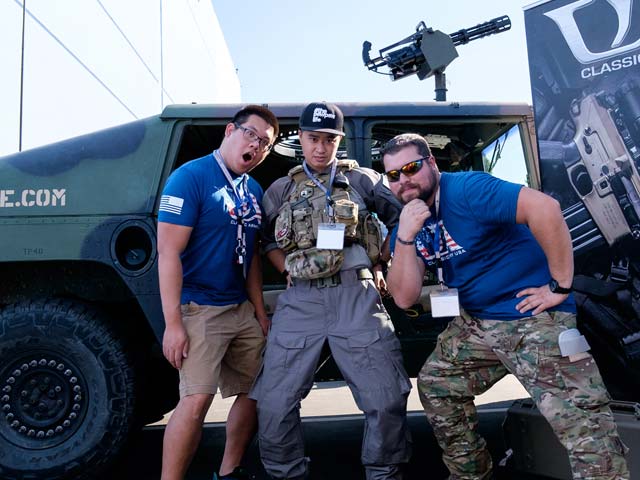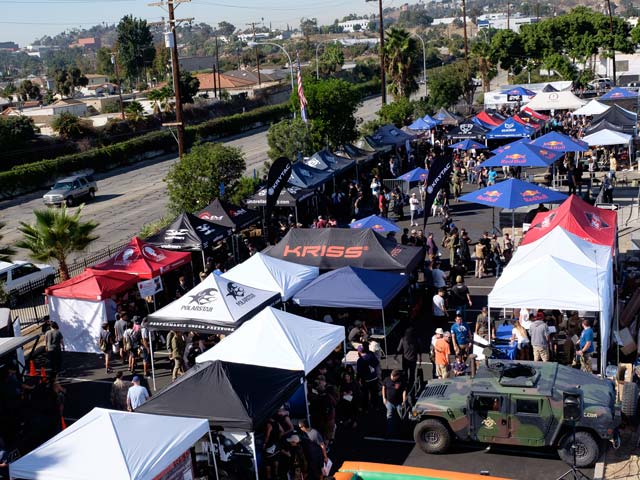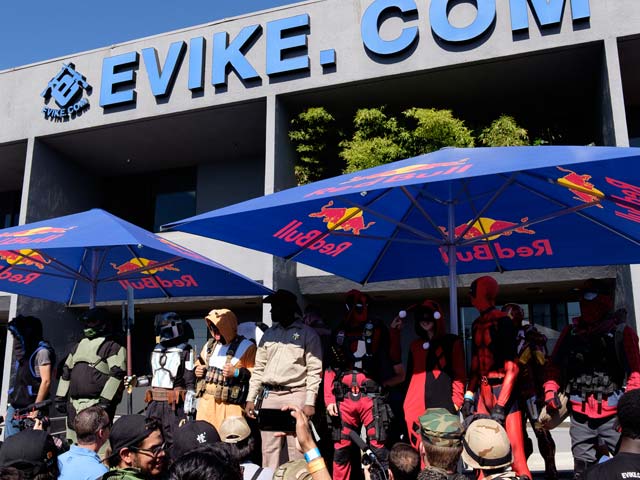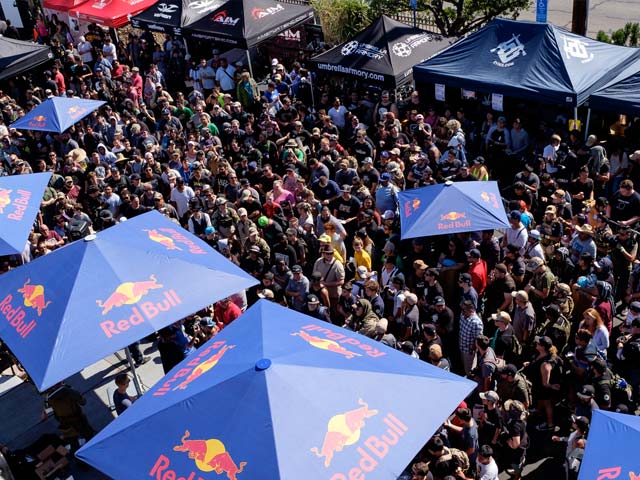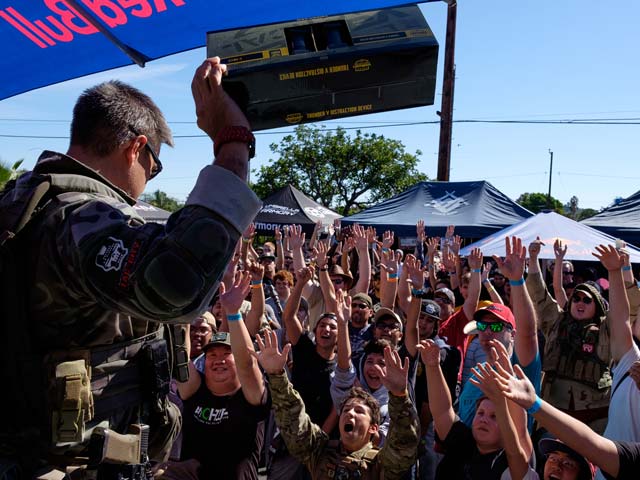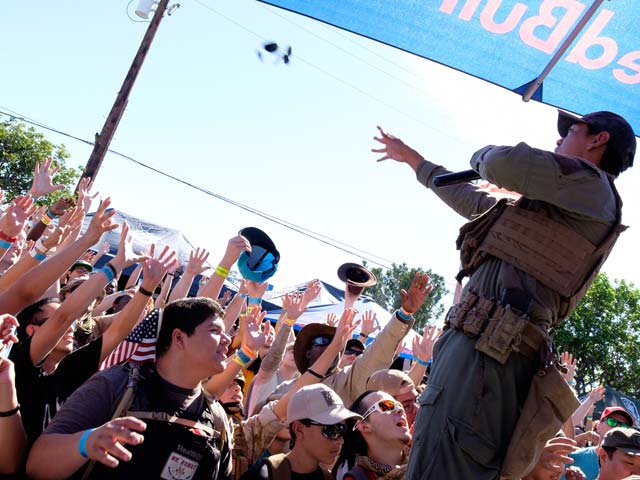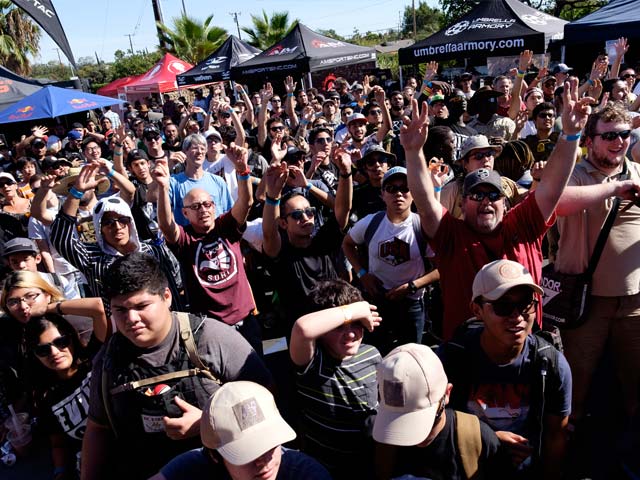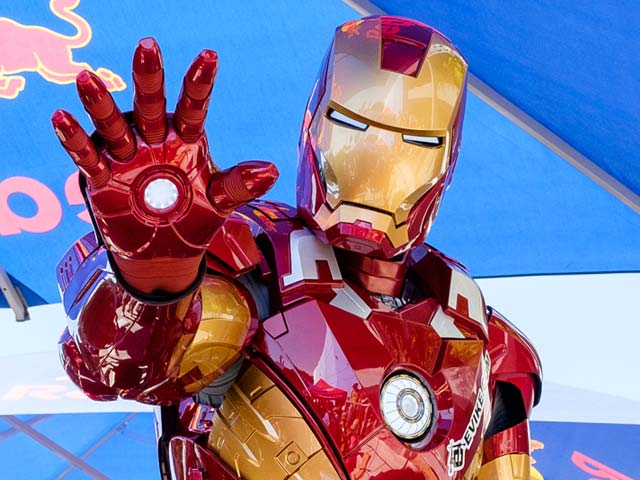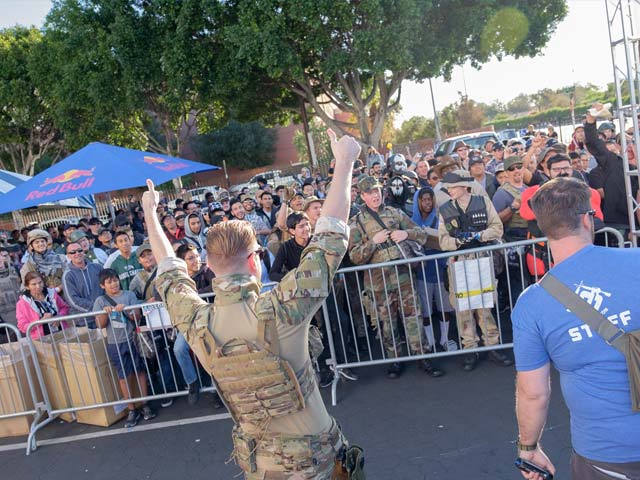 AIRSOFTCON RECAPS